Welcome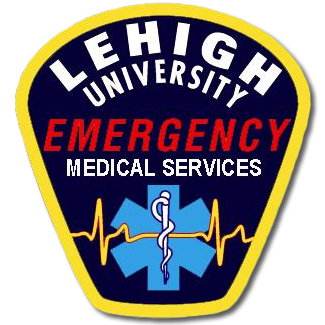 Lehigh University Emergency Medical Services (LUEMS) is a state-licensed Quick Response Service. Basic Life Support services are provided 24/7 when classes are in session. All EMS crews are staffed by volunteer students, faculty, and staff.
Report an on-campus medical emergency by calling the Lehigh University Police Department at 610-758-4200. Off-campus emergencies should be reported by calling 911.
May 2018 Call Log:
Allergic Reaction - 1
Sick Person - 1
Traumatic Injury - 1
Total calls in 2018: 45
LUEMS provides two very important services to the Lehigh Community and to the City of Bethlehem:
#1 - LUEMS averages a 4 minute response time whereas a City of Bethlehem ambulance may take up to 10 minutes to arrive on campus. These precious minutes can mean the difference between life and death.
#2 - LUEMS reduces strain on City of Bethlehem EMS. LUEMS can evaluate the patient and help them decide if ambulance transport is necessary. Also, when patients must go to the hospital, LUEMS prepares them for transport and reduces the time City of Bethlehem EMS must remain on-scene.
What is a Quick Response Service?
A Quick Response Service (QRS) is emergency medical services provided without an ambulance. A QRS is designed to arrive on scene before an ambulance and provide initial life support.
Click here to learn how you can get involved with LUEMS