Supporting Lehigh EMS
If you would like to make a donation to Lehigh us please click here. Be sure to specifically state that your donation is intended for Emergency Medical Services or it go into Lehigh's general fund.
Lehigh EMS is grateful for your contributions and continues to strive for best quality when responding to the medical needs of the Lehigh University community.
Lehigh EMS History
2004 Annual Report
2005 Annual Report
2007 Annual Report
2008-2010 Report
Past Executive Boards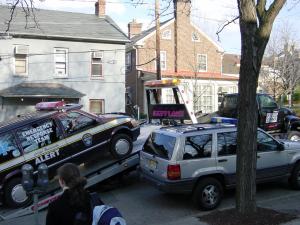 Response Vehicle - Circa 2001

Response Vehicle - Circa 2004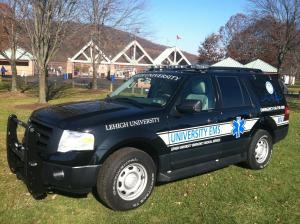 Response Vehicle - Circa 2012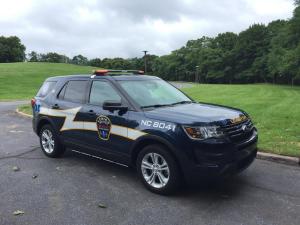 Response Vehicle - Circa 2017
1990
The Lehigh University Response Team (aLURT) charter is approved by the university with Bob Fisher serving as the faculty advisor.
1991
Squad goes in service for the first time.
1994
Squad formally renamed to ALERT
First backboard was purchased. Wiley Hall ('96) noted that backboards were brought to calls hanging out the back windows of the car.
1996
First AED put into service: Laerdal HeartStart 3000
First uniform jackets ordered
1999
First official response vehicle, a retired 1992 Chevy service van, donated to the squad. However, due to mechanical problems, the vehicle was never actually put into service.
2000
LifePak 500 donated to LUEMS from the local Mason Chapter
Squad begins using 500 MHz radio system with the purchase of new Motorola HT1250 radios
2001
Response vehicle replaced with 1994 Dodge Caravan
2003
Chris Houtz of LUPD named as LUEMS Advisor Squad is licensed as a Commonwealth of Pennsylvania Quick Response Service
Response vehicle 950 is replaced with a 2000 Ford Expedition
2005
Electronic trip sheet reporting begins. EMStat software installed in station and in response vehicle laptop.
LUEMS attends the National Collegiate EMS Conference for the first time
Response vehicle upgraded with hide-a-way strobes, grille lights, traffic advisor, and shelving system with sliding drawers
LUEMS certified to carry and administer Epi-Pens
LUEMS, Student Senate, and Interfraternity Council hold mock DUI event on the lawn of Fairchild-Martindale Library.
2006
Squad presented with award from Human Resources and Provost's Office.
2007
LUEMS presented with Student Organization of the Year award
Pilot project to remain in-service over the summer. LUEMS students provided with summer housing in exchange for staffing commitment.
2008
New Member/Observer Coordinator and Equipment Manager positions added to Executive Board
2009
New member class runs for the first time
2011
Response vehicle replaced with a 2011 Ford Expedition as 8041
2014
LUEMS begins equipment exchange program with City of Bethlehem EMS and Bethlehem Township EMS
LUEMS partners with Human Resources to provide First Aid, CPR, and AED training to faculty/staff
2017
Two LUEMS students intern with Easton Emergency Squad for the entire summer
Response vehicle replaced with a 2017 Ford Police Interceptor Utility as Truck 8041
LUEMS begins performing blood glucose measurements
2018
Three LUEMS students intern with Easton Emergency Squad for the entire summer
Car 8042, a 2013 Chevy Malibu, is added to the fleet and state-licensed as a secondary vehicle
LUEMS remains in-service over the summer break