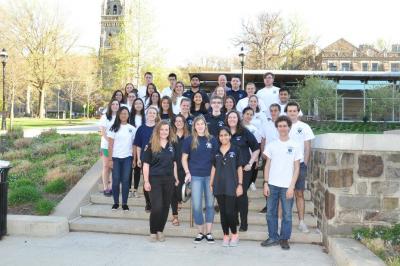 Volunteering with LUEMS is open to all students, faculty, staff, and alumni. No experience is needed - Training is available with opportunities for reduced tuition and tuition reimbursement. We are looking for Pennsylvania EMTs as well as people who are not currently EMTs but are interested in becoming certified. LUEMS sends students each semester to participate in Northampton Community College's EMT course. All members are invited to apply and will be granted an interview to participate.
If you currently hold EMT certification from a state other than Pennsylvania, we can assist you in applying for reciprocity.
For more information contact any line officer at inluems@lehigh.edu or look at our About Us page. All perspective members should first review the Member Expectations and then complete an Application Form.
Click Here for the New Member Online Application Form